Are you ready for an adventure on the island of Oahu?
Did you know that Oahu is the third largest island in Hawaii and is home to over 950,000 people?
With its stunning beaches, rich culture, and endless activities, you are sure to have a memorable experience.
Oahu offers a diverse range of indoor and outdoor activities for all ages.
Whether you want to explore the island's natural beauty by hiking, surfing, or snorkeling, or learn about the history and culture at a museum or cultural center, there is something for everyone.
From the bustling nightlife in Waikiki to the colorful festivals that celebrate Hawaiian traditions, Oahu is truly a unique destination.
So pack your bags, put on your sunscreen, and get ready for an unforgettable adventure on the island of Oahu.
Key Takeaways
Oahu offers diverse indoor and outdoor activities for all ages including hiking, surfing, snorkeling, museum tours, and art classes.
Water activities like surfing, paddleboarding, and snorkeling are popular in Oahu.
Beach sports like beach volleyball and frisbee are also common activities in Oahu.
Museum tours provide educational and interactive exhibits, while art classes offer a way to learn a new skill and express creativity on the island.
Indoor Activities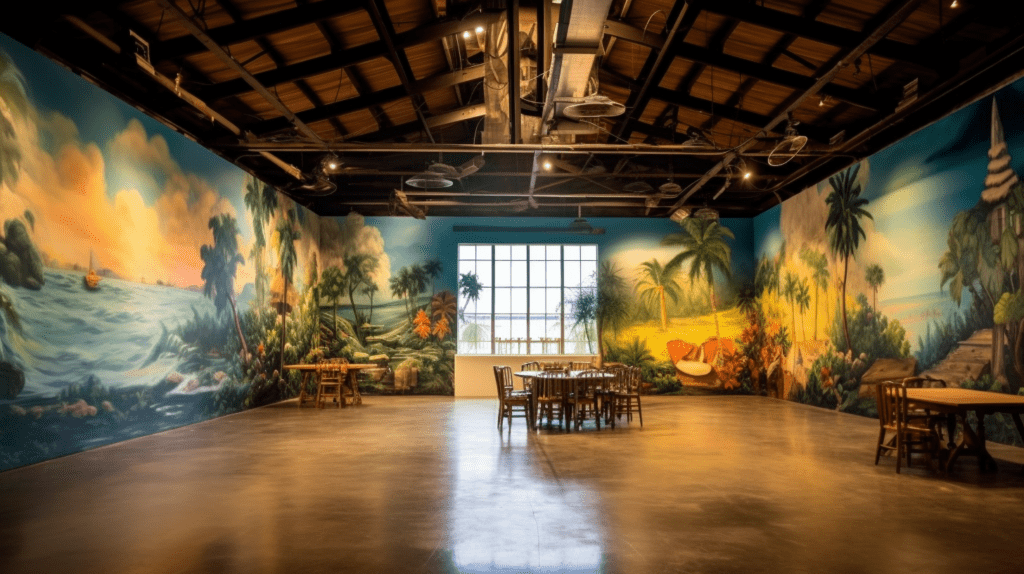 Looking for some indoor fun? Oahu has got you covered with plenty of activities perfect for beating the heat!
If you're into puzzles and challenges, then you should definitely try one of the many escape rooms on the island. These rooms offer a unique experience where you and your group are locked in a themed room and must solve puzzles and riddles to escape within a certain time limit. It's a great way to challenge your mind and have fun with friends or family.
For those interested in history and culture, museum tours are a great way to spend a day indoors. Oahu has a variety of museums showcasing everything from Hawaiian history and art to military exhibits. You can learn about the island's rich cultural heritage and gain a deeper understanding of the people and places that make Oahu so special. Museum tours are also a great option for families with kids, as they provide educational and interactive exhibits that can keep the little ones entertained for hours.
If you're looking for a more hands-on experience, why not try your hand at an art class? Oahu has a thriving arts scene, with many galleries and studios offering classes in everything from painting and pottery to jewelry making and photography. Taking a class is a great way to learn a new skill and express your creativity, all while staying cool indoors. Plus, you get to take home a unique souvenir of your time on the island!
After all that indoor fun, it's time to step outside and explore the island's many outdoor activities. Whether you're looking for adventure or relaxation, Oahu has something for everyone.
Outdoor Activities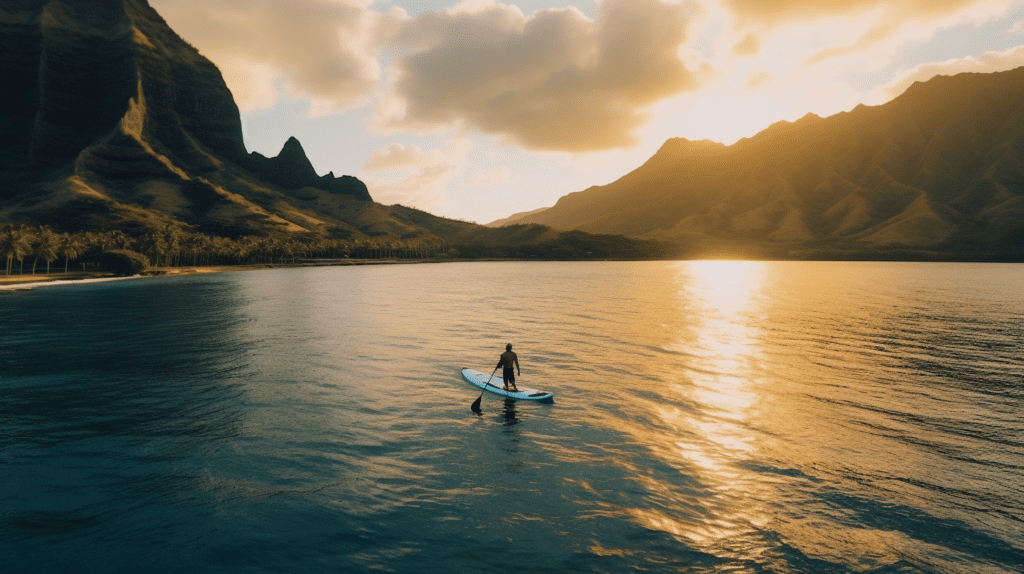 Get ready to experience the thrill of exploring nature while basking in the warm Hawaiian sun. Oahu is filled with exciting outdoor activities that will satisfy any adventurer.
Hiking trails are scattered all around the island, providing breathtaking views of the lush greenery and majestic mountains. Strap on your hiking boots and venture out to trails like the Manoa Falls or the Lanikai Pillbox Hike. You'll be rewarded with stunning views of the island's natural beauty.
If you're more of a beach-goer, then you're in luck. Oahu has some of the most gorgeous beaches in the world, and they're perfect for a day of fun in the sun. Beach sports like beach volleyball and frisbee are popular activities that you can enjoy with friends and family. Take a dip in the crystal-clear waters or simply lounge on the soft sand and soak up the warm Hawaiian sun.
For those seeking a bit more adventure, Oahu offers a plethora of water activities like surfing, paddleboarding, and snorkeling. Head out to Waikiki Beach or the North Shore to catch some waves, or snorkel in Hanauma Bay to see the vibrant marine life up close. No matter what activity you choose, you'll be sure to have an unforgettable experience in the beautiful outdoors of Oahu.
As you wrap up your exciting day of outdoor activities, don't forget to explore the rich cultural heritage of the island. From traditional Hawaiian dance performances to visits to historic plantation towns, Oahu has something for everyone.
Cultural Activities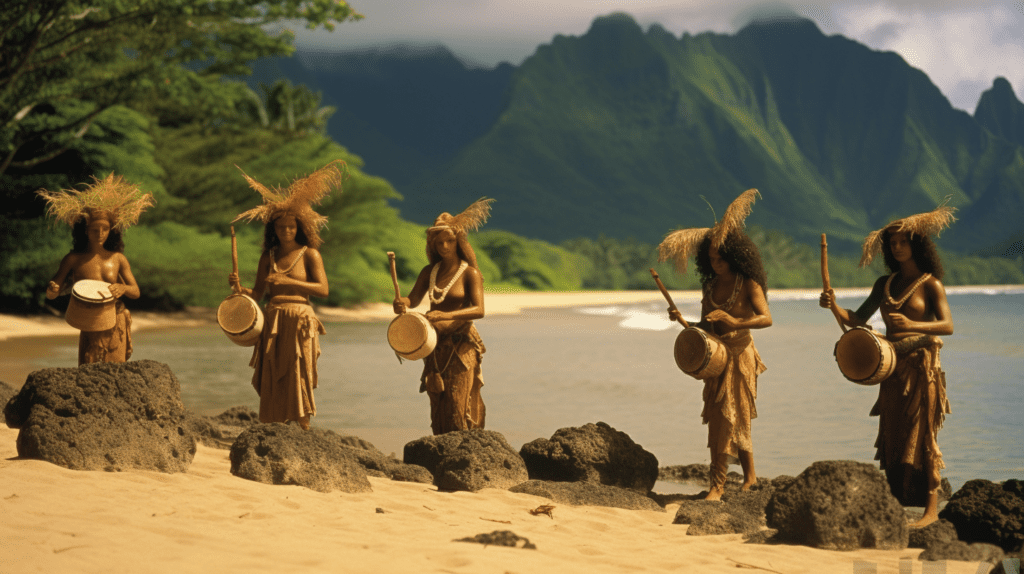 Immerse yourself in the vibrant culture of Hawaii by attending traditional hula performances and exploring historic plantation towns. Oahu is filled with opportunities to learn about the deep-rooted traditions of its people. Take a guided tour through the Dole Pineapple Plantation or visit the Polynesian Cultural Center to witness traditional performances and learn about the customs of various Polynesian cultures.
One way to truly appreciate Hawaiian culture is by attending traditional performances. The island is home to many hula schools that offer shows for visitors to watch. The hula, a dance that tells stories through movement, is an integral part of Hawaiian culture and history. By attending a performance, you will gain a deeper understanding and appreciation for the significance of this art form.
If you're interested in history, take a historical tour of one of Oahu's many old plantation towns. These tours provide insight into the island's past and the impact of colonialism on Hawaiian culture. You can also attend artisan workshops, where you can learn about traditional crafts such as lei-making or lauhala weaving. These activities offer a hands-on experience and an opportunity to connect with the people and traditions of Hawaii.
As you explore the cultural activities in Oahu, don't forget to also experience the island's exciting nightlife. From live music to beachside bars, Oahu offers a vibrant nightlife scene that is sure to keep you entertained.
Nightlife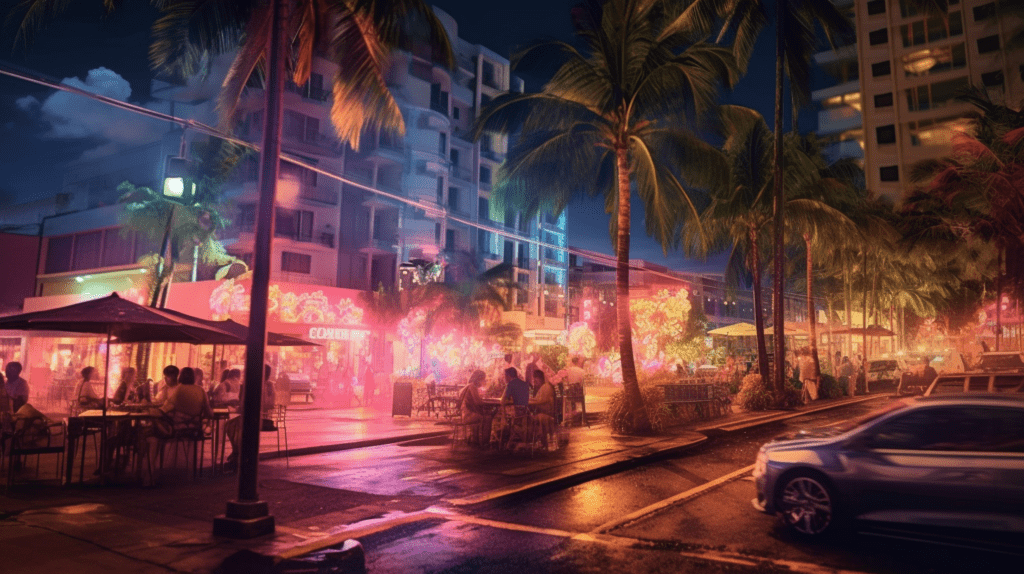 It's time to let loose and hit the town for a night of fun, with plenty of options for entertainment and socializing. Oahu's nightlife scene offers a diverse range of options that cater to everyone's taste and preference.
Here are some of the top spots to check out for a night of unforgettable memories:
Karaoke bars: Whether you're a seasoned pro or a first-timer, karaoke bars in Oahu are a must-visit. Sing your heart out with friends or make new ones as you belt out your favorite tunes. Some popular spots include Wang Chung's Karaoke Bar, Art + Flea, and Nocturna Lounge.

Rooftop lounges: Take in the breathtaking views of the city skyline and the ocean while enjoying a drink at one of Oahu's rooftop lounges. Sip on a cocktail as you watch the sunset or dance the night away under the stars. Some of the best rooftop lounges include SKY Waikiki, The Laylow, and The Surfjack Hotel & Swim Club.

Live music venues: Oahu's live music scene is thriving, with a variety of venues that showcase local talent and internationally renowned artists. From intimate settings to large-scale arenas, there's something for every music lover. Check out The Republik, Blue Note Hawaii, or Hawaiian Brian's for a night of great music.
As the night comes to a close, the fun doesn't have to stop. Oahu's festivals offer a unique way to experience the island's culture and traditions.
Festivals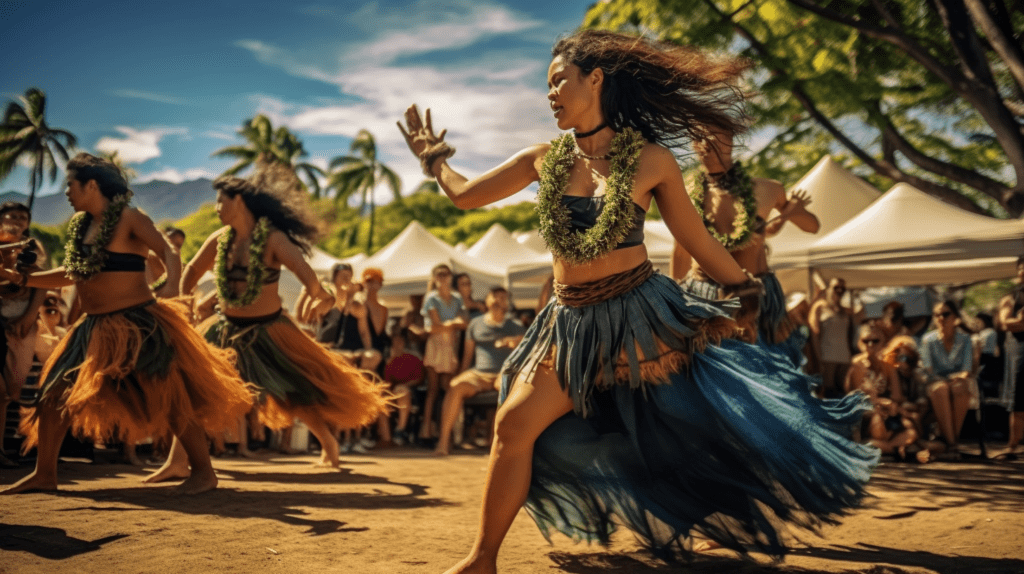 From mouth-watering food festivals to colorful cultural celebrations, you'll be captivated by the diverse range of festivals that illuminate the spirit of Hawaii.
Oahu offers an array of festivals that cater to different interests and passions. If you're a foodie, don't miss the Hawaii Food and Wine Festival, where you can experience the best of Hawaii's culinary scene. From farm-to-table dinners to wine tastings, this festival is a feast for the senses.
For music lovers, the Ukulele Festival is a must-see event. Held at Kapiolani Park, this festival showcases the ukulele, Hawaii's signature instrument. Enjoy live performances by local and international ukulele artists, and join in the fun with free ukulele lessons. The festival also features food vendors and craft booths, making it a perfect way to spend a day with family and friends.
Art enthusiasts shouldn't miss the Honolulu Biennial, a contemporary art exhibition that takes place every two years. Featuring works by local and international artists, the exhibition explores themes of identity, place, and culture. The Biennial is a great opportunity to engage with the local art scene and discover new talents.
With so many festivals to choose from, you'll be sure to find one that speaks to your interests and passions.
Conclusion
As you've journeyed through the island of Oahu, you've uncovered a wealth of thrilling activities to immerse yourself in. From indoor pursuits to outdoor adventures, cultural experiences to vibrant nightlife, and captivating festivals, Oahu truly offers something for everyone.
Now, as we bid aloha to this enchanting place, a sense of bittersweet joy and longing fills your heart. The memories you've created and the experiences you've savored will forever be etched in your memory.
The verdant landscapes, the mesmerizing turquoise waters, and the warm hospitality of the locals have left an indelible mark on your soul. While it's time to return to the rhythm of everyday life, the soothing sound of the waves and the radiant sunsets will always be a part of you.
Oahu has captured a piece of your heart, and it's a connection that will endure. But remember, this isn't a final goodbye. Oahu awaits your return. To ensure your next visit is even more memorable, don't forget to check out our comprehensive Oahu Travel Guide. It's your key to unlocking even more of the magic that Oahu has to offer. Until we meet again, safe travels!