Are you looking for exciting things to do in Atascadero? Look no further! This article will guide you through the must-visit sights and spots in this charming city.
Key Takeaways:
Charles Paddock Zoo is a must-visit spot where you can observe a wide range of fascinating animals, including a Malayan tiger.
Enjoy outdoor activities such as golfing, hiking, biking, and horseback riding in Atascadero's rustic hills.
Take a leisurely walk or go boating at Atascadero Lake Park, a beautiful and serene spot.
Explore Atascadero's history by visiting the double-domed City Hall building and other unique museums.
Immerse yourself in the vibrant culture of Atascadero by attending fun festivals and seasonal events.
Explore the Natural Beauty of Atascadero: Trails and Outdoor Activities
For nature lovers and outdoor enthusiasts, Atascadero boasts an array of breathtaking trails and outdoor activities that are sure to satisfy your adventurous spirit. Whether you prefer hiking, biking, horseback riding, or golfing, this city has it all.
One popular destination for outdoor activities in Atascadero is the Rustic Hills. These hills offer miles of scenic trails with stunning views of the surrounding landscape. Lace up your hiking boots and explore the trails that wind through oak trees, wildflowers, and rolling hills. It's a great way to immerse yourself in nature and enjoy the fresh air.
If you prefer a faster pace, hop on your bike and ride along the designated biking trails. The diverse terrain and picturesque surroundings make for an exhilarating ride. And if you're feeling truly adventurous, why not try horseback riding? You can saddle up and explore the trails on horseback, taking in the beauty of Atascadero from a different perspective.
And let's not forget about golfing. Atascadero is home to several golf courses that offer a challenging game amidst stunning surroundings. Tee off surrounded by rolling hills, lush greens, and panoramic views. It's a golfer's paradise.
So, whether you're looking for a peaceful hike, an adrenaline-pumping bike ride, a serene horseback ride, or a day on the greens, Atascadero has it all. Get ready to embrace the natural beauty and outdoor activities that this charming city has to offer.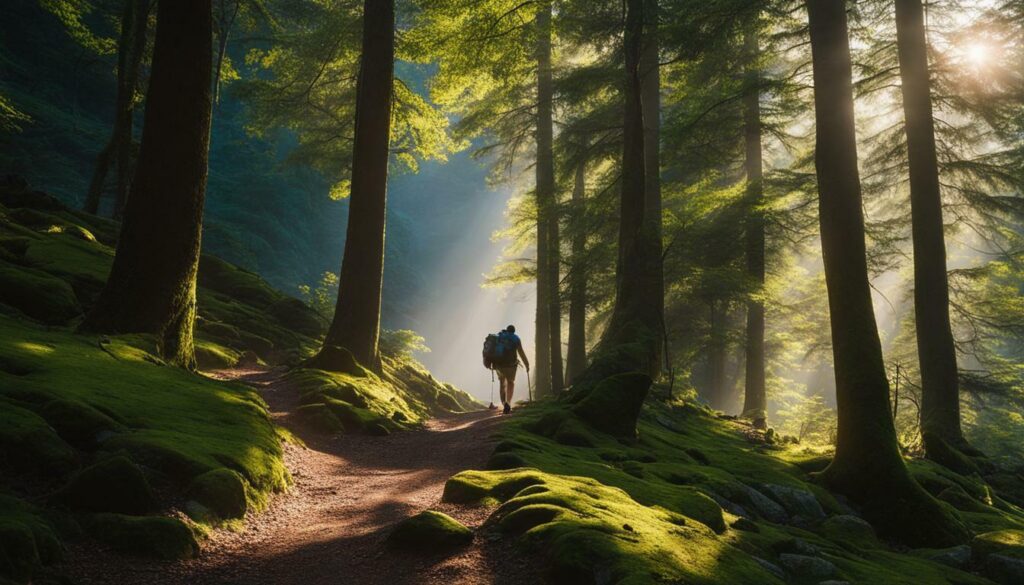 | Outdoor Activities | Location | Distance |
| --- | --- | --- |
| Hiking | Rustic Hills | Various trails of different lengths |
| Biking | Rustic Hills | Various trails of different lengths |
| Horseback Riding | Rustic Hills | Various trails of different lengths |
| Golfing | Various golf courses in Atascadero | Varies depending on the course |
Get up Close with Wildlife at Charles Paddock Zoo
The Charles Paddock Zoo is a must-visit spot in Atascadero, where you can immerse yourself in the wonders of wildlife and witness captivating creatures up close. This beloved zoo provides a unique opportunity to observe a wide variety of animals in a beautiful and well-maintained setting.
One of the highlights of the Charles Paddock Zoo is its collection of exotic animals. From the majestic Malayan tiger to the vibrant display of colorful birds, visitors can get an up-close look at these magnificent creatures. As you stroll through the zoo, you'll encounter a diverse range of species, each with its own fascinating characteristics and behaviors.
To enhance your experience, the zoo offers educational programs and interactive exhibits. Learn about the various conservation efforts and the important role zoos play in protecting endangered species. You can even participate in feeding sessions or meet the dedicated zookeepers who care for the animals every day.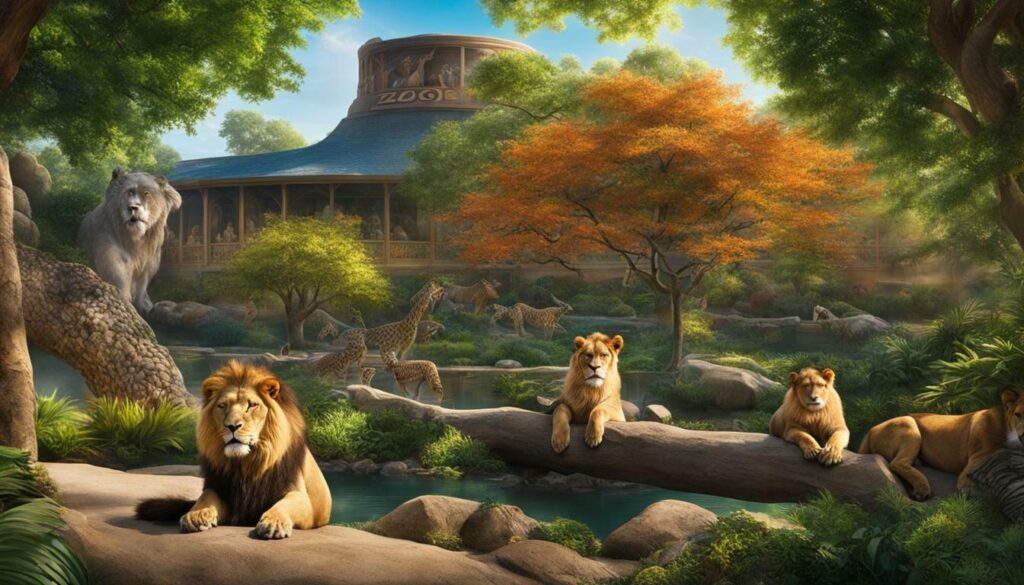 Visiting the Charles Paddock Zoo is not only a fun and enriching experience, but it also supports the zoo's commitment to wildlife conservation and education. By exploring this magnificent zoo, you contribute to the well-being of the animals and help raise awareness about the importance of protecting our natural world.
Plan Your Visit to Charles Paddock Zoo
Before heading to the zoo, make sure to check the website for the most up-to-date information on opening hours and ticket prices. The zoo is located at 9305 Pismo Ave, Atascadero, CA, and offers ample parking for visitors. Remember to bring comfortable walking shoes, a hat, and sunscreen, as you'll be spending lots of time outdoors. Don't forget your camera too, as there will be plenty of photo opportunities!
| | |
| --- | --- |
| Location: | 9305 Pismo Ave, Atascadero, CA |
| Opening Hours: | Check the website for current hours |
| Ticket Prices: | Adults: $10, Children (3-12): $5, Children under 3: Free |
| Contact: | Phone: (805) 461-5080, Email: info@charlespaddockzoo.org |
Make the Charles Paddock Zoo a part of your Atascadero itinerary. Whether you're a nature lover, animal enthusiast, or simply looking for a memorable family outing, this zoo promises an unforgettable experience filled with wonder and discovery.
Dive into Atascadero's History: City Hall and Museums
Atascadero's history comes alive as you explore the meticulously restored double-domed City Hall building and dive into the fascinating exhibits of its various museums. The city takes pride in its rich heritage, and visitors have the opportunity to delve into its past through these historical landmarks.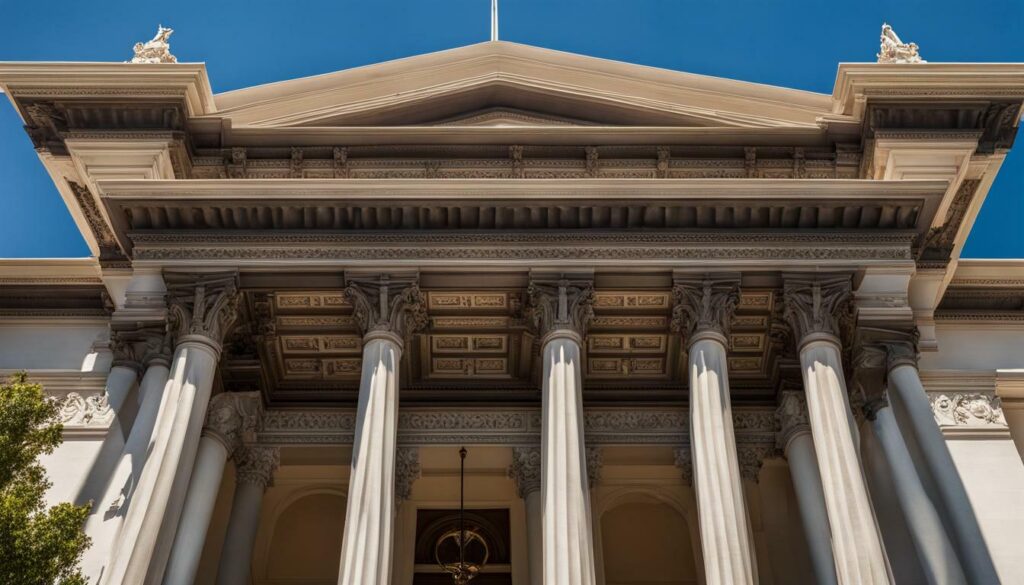 The centerpiece of Atascadero's historical district is the iconic City Hall building. Originally constructed in 1918, the double-domed structure is a testament to the city's commitment to preserving its architectural heritage. Immerse yourself in the charm of yesteryears as you stroll through the hallways, adorned with period details and meticulously restored craftsmanship. Marvel at the stunning stained glass windows and the grandeur of the main lobby. City Hall stands as a symbol of Atascadero's enduring legacy.
For history enthusiasts, Atascadero boasts a variety of museums that offer a deeper understanding of the city's past. The Atascadero Historical Society Museum is a must-visit, housing artifacts and exhibits that showcase the city's growth and development over the years. Gain insight into the lives of early settlers, explore the influence of the Atascadero Colony, and discover the stories that shaped this charming community.
Another notable museum is the Charles Paddock Museum, located within the Charles Paddock Zoo. Step back in time and explore the natural history of the area through interactive displays and educational exhibits. From fossils to Native American artifacts, this museum provides a comprehensive look at the region's geological and cultural past.
Take the time to explore Atascadero's history through its City Hall and museums. Whether you're a history buff or simply interested in discovering the city's heritage, these attractions offer a captivating journey into the past. Experience the charm and character of Atascadero as you uncover the stories that have shaped this vibrant community.
Enjoy Leisurely Activities at Atascadero Lake Park
Atascadero Lake Park provides the perfect setting for a peaceful getaway, offering picturesque views, leisurely walks, and the opportunity to enjoy boating on the tranquil waters. Located in the heart of the city, this beautiful park is a favorite spot among locals and tourists alike.
Visitors can take a stroll along the well-maintained walking paths, surrounded by lush greenery and scenic landscapes. The park's serene atmosphere is ideal for those seeking a break from the hustle and bustle of everyday life. Whether you're looking to relax with a picnic by the lake or simply want to unwind while enjoying the breathtaking views, Atascadero Lake Park has something for everyone.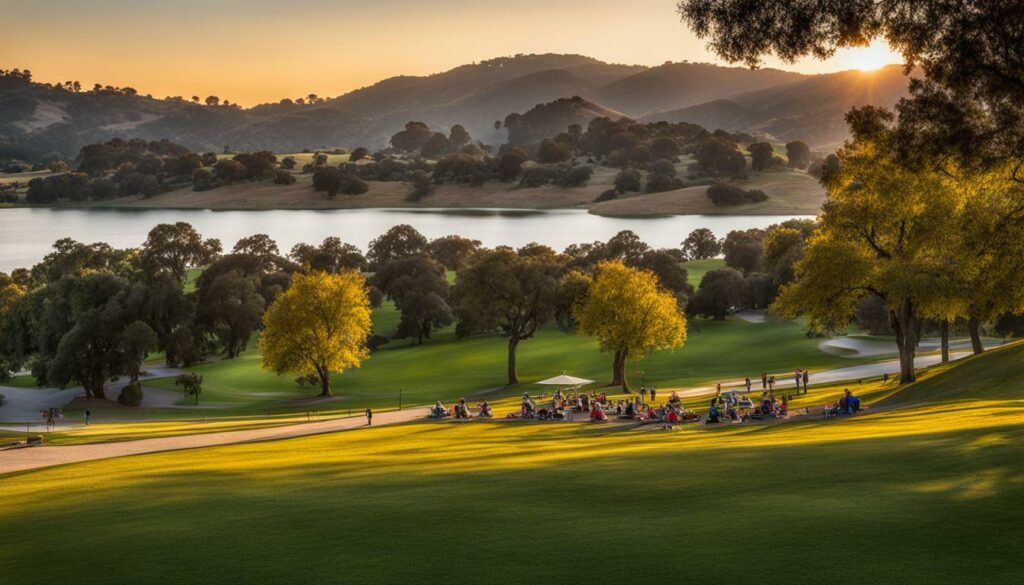 For those who prefer a more adventurous outing, the park offers a variety of boating options. Rent a paddleboat, kayak, or stand-up paddleboard and navigate the calm waters of the lake. It's a great way to spend quality time with family and friends or enjoy some solitude surrounded by nature.
Explore Atascadero Lake Park's Key Features:
Scenic walking paths
Peaceful picnic areas
Opportunities for boating and fishing
Breathtaking views of the lake and surrounding nature
Ample parking and restroom facilities
Whether you're a nature lover, outdoor enthusiast, or simply in need of some tranquility, Atascadero Lake Park is the perfect destination. Plan a visit to this hidden gem and experience the beauty and serenity it has to offer.
Experience the Vibrant Culture of Atascadero: Festivals and Events
Immerse yourself in the vibrant culture of Atascadero as you indulge in the exciting festivals, explore the bustling farmers markets, and embrace the lively spirit of the seasonal events that take place throughout the year. Atascadero is known for its diverse range of festivals, offering something for everyone.
One of the most popular festivals in Atascadero is the annual "Wine, Waves & Beyond" event, where visitors can sample exquisite local wines, enjoy live music, and witness thrilling surf competitions. The festival showcases the unique blend of wine and surf culture that the city is famous for.
For those who appreciate art and creativity, the "Art on the Plaza" festival is a must-visit. It features talented local artists displaying their work, live music performances, and interactive art workshops for all ages. This event allows visitors to engage with the local art community and appreciate the vibrant artistic scene in Atascadero.
Throughout the year, Atascadero also hosts a variety of seasonal events, such as the "Holiday Lighting Ceremony" and the "Summer Concerts in the Park." These events bring the community together to celebrate and enjoy live music, delicious food, and family-friendly activities. They are perfect opportunities to experience the warm and welcoming atmosphere of Atascadero.
With its lively festivals and joyful events, Atascadero truly embraces its vibrant culture. Whether you're a wine enthusiast, an art lover, or simply looking for a good time, these festivals and events offer a unique experience that will leave you with lasting memories.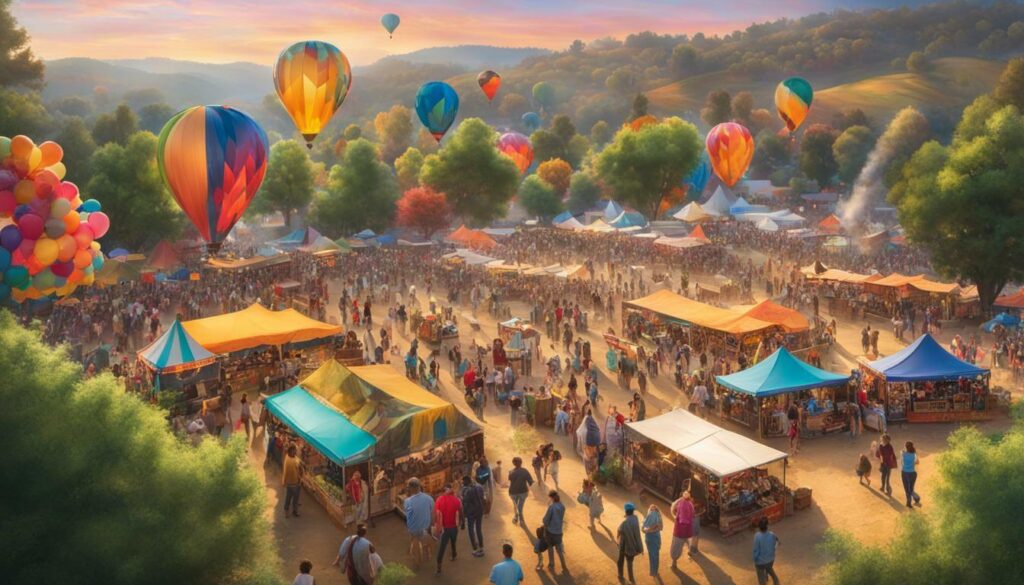 | Festival Name | Date | Description |
| --- | --- | --- |
| Wine, Waves & Beyond | May | Combines wine tasting, surf competitions, and live music |
| Art on the Plaza | August | Features local artists, live music, and interactive art workshops |
| Holiday Lighting Ceremony | December | Kicks off the holiday season with festive lighting, music, and activities |
| Summer Concerts in the Park | June to August | Weekly outdoor concerts with various music genres |
Discover the Best of Atascadero: An Adventurer's Paradise
With its stunning natural beauty, fascinating wildlife, rich history, and vibrant culture, Atascadero truly is an adventurer's paradise. Embark on an unforgettable journey as you discover the best that this charming city has to offer.
Begin your adventure by exploring the natural wonders of Atascadero. The city boasts a range of outdoor activities that will satisfy any outdoor enthusiast. From hiking and biking in the rustic hills to horseback riding and golfing, there is no shortage of options to immerse yourself in the breathtaking landscapes.
If wildlife intrigues you, a visit to the Charles Paddock Zoo is a must. Marvel at the diverse collection of animals, including the majestic Malayan tiger and vibrant birds that call this zoo home. Get up close with these incredible creatures and learn more about their habitats and conservation efforts.
Delve into Atascadero's rich history by visiting the iconic City Hall building. With its distinct double-domed architecture, City Hall stands as a testament to the city's past. Take a guided tour and uncover the stories behind the restoration of this historical gem. Additionally, explore the various museums scattered throughout the city, offering insights into Atascadero's fascinating past.
Immerse yourself in the vibrant culture of Atascadero by attending the lively festivals, farmers markets, and seasonal events that bring the community together. Experience the lively atmosphere, taste local flavors, and celebrate the spirit of this charming city. Whether you're a foodie, art lover, or music enthusiast, you're sure to find something that appeals to your interests.
From the tranquility of Atascadero Lake Park to the adrenaline rush of outdoor adventures, Atascadero truly has it all. Plan your visit today and discover the best of this adventurer's paradise. There's no doubt that Atascadero will leave you with unforgettable memories and a longing to return.