If you're dreaming of a tropical getaway to Hawaii, The Big Island is a must-visit destination. With its pristine beaches, lush rainforests, and stunning volcanic landscapes, it's no wonder why so many travelers flock to this paradise every year. But before you can start soaking up the sun and sipping cocktails on the beach, you need to know how to get there.
Fortunately, there are several transportation options available to help you reach The Big Island. From flights to ferries, we'll give you all the information you need to plan your trip with ease.
Key Takeaways:
The Big Island is a popular tourist destination in Hawaii
Various transportation options are available to reach The Big Island
Flights to The Big Island
One of the most popular ways to get to The Big Island is by air. There are several major airlines that serve The Big Island, including Hawaiian Airlines, United Airlines, Delta Airlines, and American Airlines. The main airport on The Big Island is the Kona International Airport (KOA), which is located on the west side of the island. The Hilo International Airport (ITO) is the second airport on the island, located on the east side.
When looking for flights to The Big Island, it's best to start your search early to find the best deals. You can use online travel sites like Expedia, Kayak, or Orbitz to compare prices and airlines. Additionally, signing up for email alerts from airlines can help you stay updated on sales and promotions.
Considerations for Flights to The Big Island
When booking your flight, it's important to consider a few factors. If you plan to explore the entire island, it may be worth flying into one airport and departing from the other. This can save you time and transportation costs. Additionally, it's important to keep in mind that flights can be more expensive during peak travel seasons, such as winter and summer holidays.
If you have specific needs or preferences for your flight, such as wheelchair accessibility or dietary restrictions, it's best to contact the airline directly to make arrangements.
Remember, flying to The Big Island can often be the most efficient and time-saving option. By following the tips above, you can find the best deals and make the most of your trip to paradise.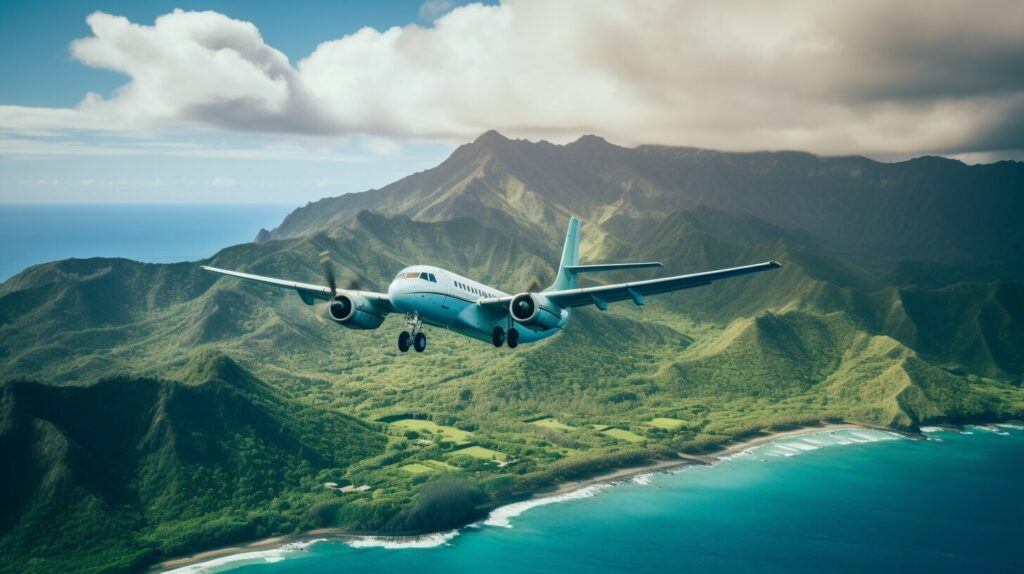 Getting around The Big Island
Once you've arrived on The Big Island, it's important to have a plan for getting around. Fortunately, there are a variety of transportation options available to suit every type of traveler.
Rental Cars
One of the most popular ways to explore The Big Island is by renting a car. There are several car rental companies located at the airport, including Alamo, Avis, Budget, Enterprise, and Hertz. However, it's important to book your rental car in advance to secure the best rates and availability.
Driving on The Big Island can be an adventure in itself, as the island boasts one of the most diverse landscapes in Hawaii. Visitors should be aware that some areas, such as the road to the summit of Mauna Kea, require four-wheel drive vehicles. Additionally, traffic can be heavy in and around popular attractions, so it's important to plan accordingly.
Public Transportation
The Big Island's public transportation system is limited, but it's still a great option for budget-conscious travelers. The Hele-On Bus provides service throughout the island, with routes to popular destinations such as Hilo, Kailua-Kona, and Pahoa. However, the bus schedule can be limited, so be sure to plan your itinerary accordingly.
Taxis
Taxis are available on The Big Island, but they may be expensive, particularly for longer trips. It's important to confirm the fare with the driver before beginning your journey, and to be aware that tipping is customary.
Biking and Walking
For more adventurous travelers, biking and walking can be great options for exploring The Big Island. There are several bike rental shops located in Hilo and Kailua-Kona, and many of the island's attractions are within walking distance of each other. However, be sure to pack plenty of water and sunscreen, as the sun can be intense on The Big Island.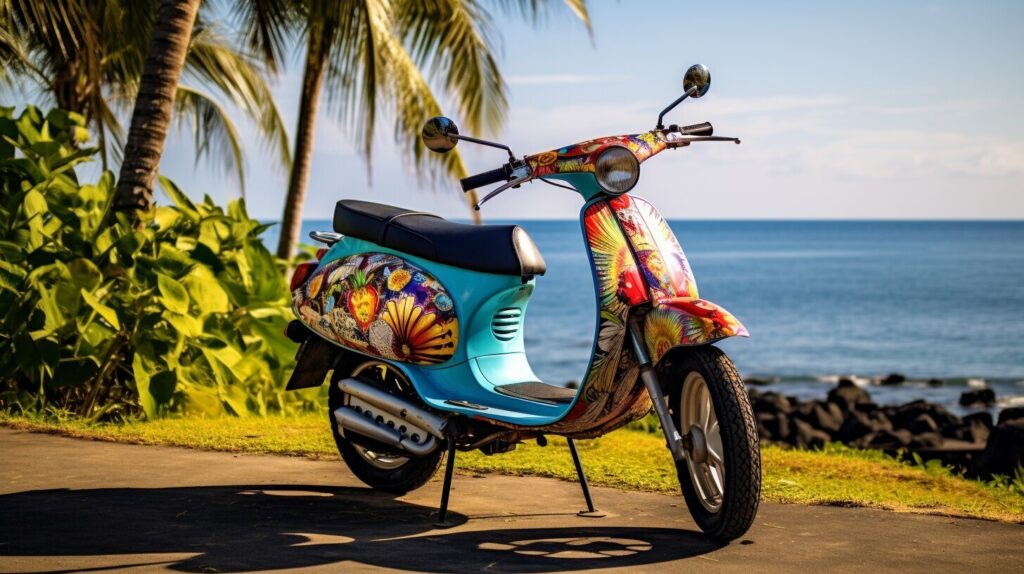 Overall, there are many ways to get around The Big Island, and each offers its own unique perspective on this beautiful destination. Whether you choose to rent a car, take the bus, or explore on foot, be sure to take the time to fully experience all that The Big Island has to offer.
Visitor Information for The Big Island
If you're planning a trip to The Big Island, there are a few things you should know before you go. The island offers diverse experiences, from white-sand beaches and lush rainforests to stark lava fields and snow-capped mountains. Here's a guide to help you make the most of your trip.
Accommodation
There are plenty of accommodation options on The Big Island, ranging from budget-friendly hotels to luxury resorts. Popular areas to stay include Kona, Hilo, and Waikoloa. Some of the top-rated resorts include the Four Seasons Resort Hualalai and the Mauna Kea Beach Hotel. If you prefer a more low-key experience, you might consider staying at a bed and breakfast or vacation rental.
Attractions
The Big Island boasts some of the most stunning natural attractions in Hawaii. One must-see spot is Hawaii Volcanoes National Park, home to two active volcanoes, Kilauea and Mauna Loa. Other popular attractions include Akaka Falls State Park, Pu'uhonua o Hōnaunau National Historical Park, and the black sand beaches of Punaluu and Waipio Valley.
Outdoor Activities
With its diverse landscapes, The Big Island offers an array of outdoor activities. From hiking and biking to snorkeling and surfing, there's no shortage of things to do. Some popular activities include hiking the Pololu Valley Trail, snorkeling at Kealakekua Bay, and surfing at Banyan's.
Dining
The Big Island offers a variety of dining options, from high-end restaurants to casual beachside cafes. Popular dishes include fresh seafood, poke bowls, and loco moco (rice topped with a hamburger patty, fried egg, and gravy). Some top-rated restaurants include Merriman's in Waimea and Roy's in Waikoloa.
Local Customs
Like all of Hawaii, The Big Island has a unique culture and history. It's important to be respectful of the local customs and traditions. One custom to keep in mind is removing your shoes before entering someone's home. It's also considered impolite to leave food on your plate, so take only what you can eat.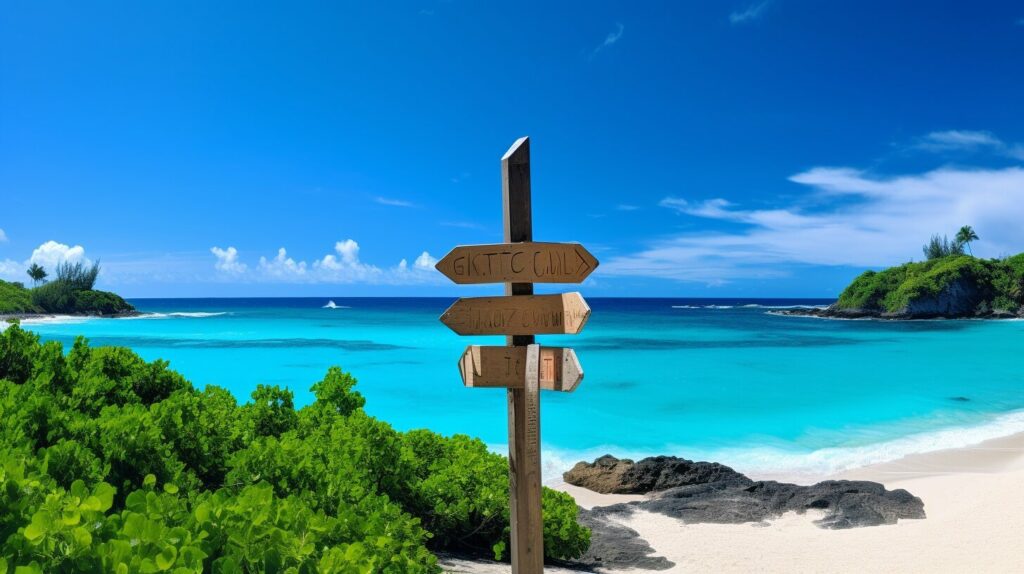 With this guide, you'll be well on your way to experiencing the best of The Big Island. Whether you're seeking adventure, relaxation, or a bit of both, this paradise is sure to deliver.
Conclusion
The Big Island is truly a paradise waiting to be explored. From its stunning natural beauty to its rich cultural heritage, there is something for everyone on this Hawaiian island. We hope that this travel guide has provided you with all the essential information you need to plan an unforgettable trip.
So what are you waiting for?
Whether you're looking for adventure, relaxation, or just a break from the hustle and bustle of everyday life, The Big Island has it all. With a wide range of transportation options available and a wealth of visitor information to help guide you, there's never been a better time to experience the magic of Hawaii. So why not start planning your trip today?