Carrabelle, Florida is a hidden gem in the Panhandle region, offering a variety of activities and attractions that capture the charm of Old Florida. From its rich history to its stunning natural landscapes, Carrabelle has something for everyone. So, if you're looking for a memorable getaway, look no further than this picturesque town on the Gulf of Mexico.
Key Takeaways:
Discover Carrabelle's fascinating maritime heritage.
Experience the outdoor adventures of fishing, swimming, and kayaking.
Explore the historical significance of Carrabelle in World War II.
Visit George Sands Park for some family-friendly fun.
Embark on scenic boat rides and engage in water activities like scuba diving and snorkeling.
With its small-town charm and natural beauty, Carrabelle is a must-visit destination in the Sunshine State. So, whether you're a history buff, an outdoor enthusiast, or simply seeking a relaxing getaway, Carrabelle offers unforgettable adventures that will leave you wanting more.
Explore Carrabelle's Rich History
Immerse yourself in Carrabelle's rich history by exploring its maritime heritage and learning about its significant role during World War II. This charming town in the Panhandle region of Florida holds a hidden gem of historical treasures.
As you wander through the streets, you'll uncover the stories of Carrabelle's maritime past. The town was once a bustling port, serving as a hub for trade and commerce. From fishing boats to cargo ships, Carrabelle's waterfront was a hive of activity. Today, remnants of this maritime heritage can still be seen in the old docks and historic buildings that line the shoreline.
"Carrabelle boasts a fascinating maritime heritage that takes you back in time to an era of sailors and seafaring adventures."
During World War II, Carrabelle played an essential role in the war effort. The town became a training ground for the US military, with soldiers stationed here to prepare for combat. The local airfield was a key base for training fighter pilots, while the coast was heavily patrolled to protect against enemy forces. Exploring Carrabelle's historical sites, you can gain a deeper understanding of the town's contributions and sacrifices during this critical period.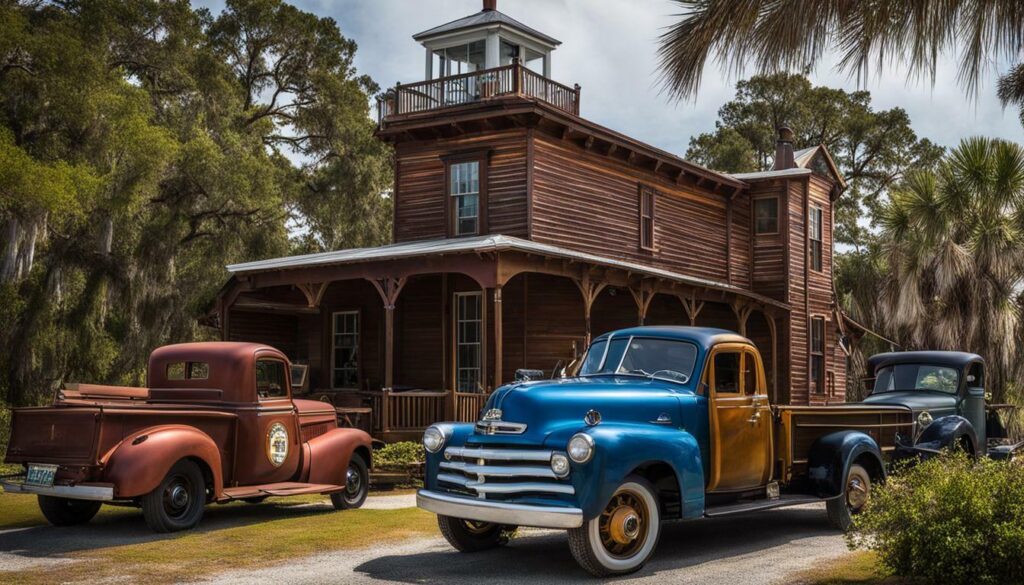 Carrabelle takes pride in preserving its rich history for future generations. The Camp Gordon Johnston Museum is a must-visit for history enthusiasts, offering a fascinating collection of artifacts and exhibits related to the area's military past. This educational museum provides insight into the training and experiences of the soldiers who passed through Carrabelle during World War II.
| Historical Sites in Carrabelle | Address | Contact |
| --- | --- | --- |
| Camp Gordon Johnston Museum | 1873 U.S. 98, Carrabelle, FL 32322 | (850) 697-8575 |
| Crooked River Lighthouse | 1975 U.S. 98 West, Carrabelle, FL 32322 | (850) 697-2732 |
| World's Smallest Police Station | 1607 U.S. 98, Carrabelle, FL 32322 | (850) 697-2585 |
Experience Outdoor Adventures
Carrabelle offers a plethora of outdoor activities, from fishing and swimming in the Carrabelle River and Gulf of Mexico to kayaking, hiking, and camping in the surrounding natural landscapes. Whether you're seeking a peaceful day on the water or an exhilarating hike through the wilderness, this charming town has something to offer every outdoor enthusiast.
For fishing enthusiasts, Carrabelle is a paradise. Cast your line into the pristine waters of the Carrabelle River, known for its abundant species like redfish, trout, and flounder. If you prefer saltwater fishing, head out to the Gulf of Mexico and experience the thrill of reeling in a big catch. The breathtaking coastal views are an added bonus!
If swimming is more your style, take a refreshing dip in the crystal-clear waters of the Carrabelle River. With its calm currents and inviting beaches, it's the perfect spot to beat the heat and soak up some sun. Families can also enjoy a leisurely picnic at George Sands Park, surrounded by beautiful scenery.
For the adventurous souls, kayaking is a fantastic way to explore Carrabelle's natural beauty. Paddle along the peaceful river or venture out into the Gulf of Mexico for a unique perspective of the coastline. Hiking enthusiasts can lace up their boots and embark on scenic trails in the nearby Tate's Hell State Forest, where towering trees and diverse wildlife await. And if you're up for a night under the stars, camping in the forest is an unforgettable experience.
Outdoor Adventures in Carrabelle
Activity
Location
Highlights
Fishing
Carrabelle River
Gulf of Mexico
Abundance of fish species
Breathtaking coastal views
Swimming
Carrabelle River
Crystal-clear waters
Inviting beaches
Kayaking
Carrabelle River
Gulf of Mexico
Explore natural beauty
Coastal perspective
Hiking
Tate's Hell State Forest
Scenic trails
Towering trees
Camping
Tate's Hell State Forest
Immersive nature experience
Night under the stars
Whether you're an angler, a nature lover, or simply seeking an escape from the hustle and bustle of everyday life, Carrabelle has outdoor adventures to suit every taste. Immerse yourself in the natural beauty of the area, create lasting memories, and discover the hidden treasures of this charming Florida town.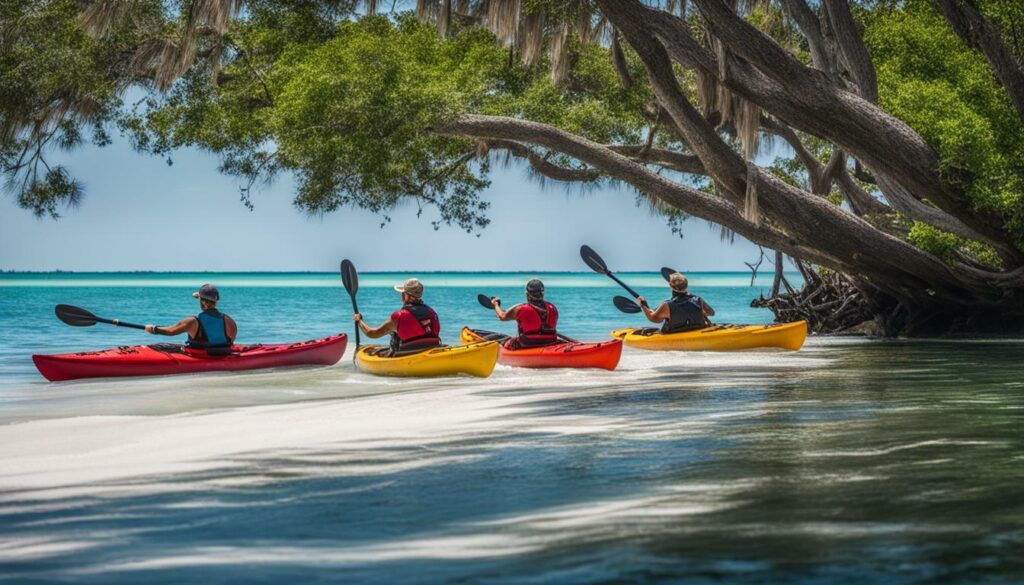 Make lasting memories with your family by visiting the picturesque George Sands Park or exploring the fascinating Carrabelle Bottle House. Nestled in the heart of Carrabelle, these family-friendly attractions offer unique experiences and opportunities for outdoor enjoyment.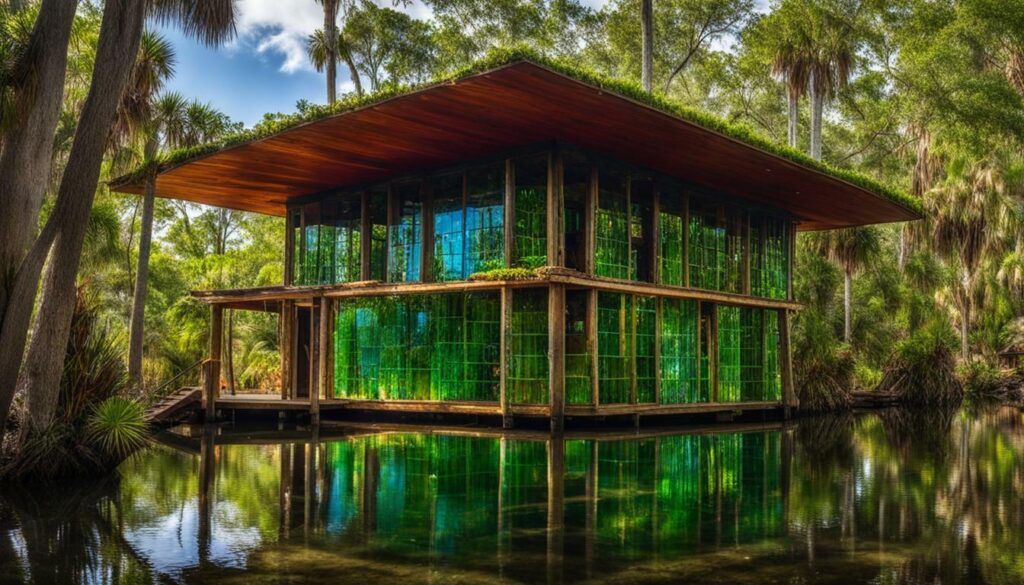 George Sands Park is a tranquil oasis where you can relax and soak in the beauty of nature. Take a leisurely stroll along the walking paths, have a picnic in the shade of the tall oak trees, or let the kids run and play in the playground. The park also features a boat ramp, perfect for launching your kayak or paddleboard into the crystal-clear waters of the Carrabelle River.
For a truly one-of-a-kind experience, don't miss the Carrabelle Bottle House. This quirky attraction is made entirely from recycled bottles and features intricate designs and colorful glass patterns. Step inside and marvel at the creativity and craftsmanship that went into its construction. It's a fun and educational stop that will leave you in awe of the ingenuity of the human spirit.
Whether you're looking for a relaxing day in the park or an adventure exploring a unique attraction, George Sands Park and Carrabelle Bottle House have something for everyone. These family-friendly activities in Carrabelle are sure to create cherished memories that will last a lifetime.
Scenic Boat Rides and Water Activities
Discover the beauty of Carrabelle's coastal landscapes with breathtaking boat rides, or dive into the crystal-clear waters for an unforgettable scuba diving or snorkeling experience. Carrabelle offers a range of water activities that allow visitors to immerse themselves in the town's natural wonders.
Embark on a scenic boat ride along the Carrabelle River and Gulf of Mexico, where you can soak in the picturesque views of the coastline and spot native wildlife such as dolphins and seabirds. Whether you choose a leisurely cruise or a thrilling speedboat adventure, the boat rides in Carrabelle provide a unique perspective of the area's pristine beauty.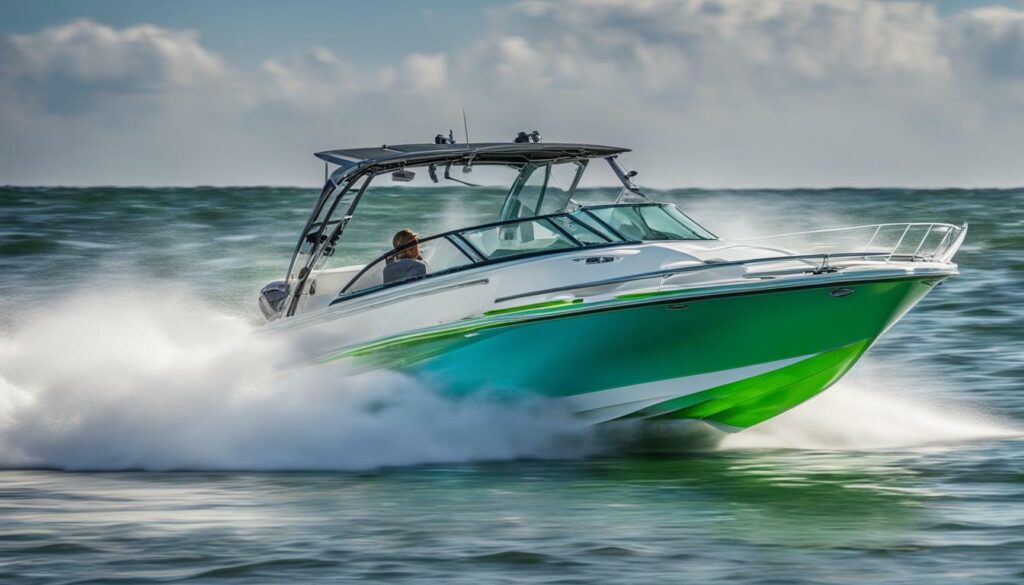 If you're seeking an underwater adventure, strap on your diving gear and explore the vibrant marine life beneath the surface. Carrabelle is a paradise for scuba diving and snorkeling enthusiasts, with its clear waters teeming with colorful coral reefs, tropical fish, and even the occasional sea turtle. Dive into Carrabelle's underwater world and witness the awe-inspiring beauty that lies beneath.
Aquatic Activities in Carrabelle
| Activity | Description |
| --- | --- |
| Fishing | Cast your line and reel in a variety of fish species, including redfish, trout, and flounder. |
| Kayaking | Paddle through the calm waters of the Carrabelle River, surrounded by stunning coastal scenery. |
| Swimming | Take a refreshing dip in the Gulf of Mexico's crystal-clear waters and bask in the Florida sunshine. |
| Sunset Cruises | Experience the magic of a Carrabelle sunset aboard a romantic cruise, as the sky transforms into a canvas of vibrant colors. |
Immerse yourself in the natural wonders of Carrabelle's waterways and create lasting memories with these unforgettable aquatic activities.
Hunting Opportunities in Apalachicola National Forest
For those seeking an adrenaline-pumping adventure, Carrabelle provides excellent hunting opportunities in the stunning Apalachicola National Forest. Spanning over 571,088 acres, this vast forest is a haven for outdoor enthusiasts and wildlife enthusiasts alike. With its diverse ecosystem and abundant wildlife, it offers a thrilling hunting experience that is sure to satisfy even the most seasoned hunters.
Whether you're a fan of deer hunting, turkey hunting, or small game hunting, Apalachicola National Forest has it all. The forest is home to a variety of game species, including white-tailed deer, Eastern wild turkey, and quail. With its dense forest cover and varied terrain, it provides the perfect setting for a challenging and rewarding hunting experience.
As you explore the forest, you'll have the opportunity to admire its natural beauty and immerse yourself in the tranquility of the great outdoors. From rolling hills and sprawling wetlands to crystal-clear streams and lush pine forests, the diverse landscape of Apalachicola National Forest is a sight to behold.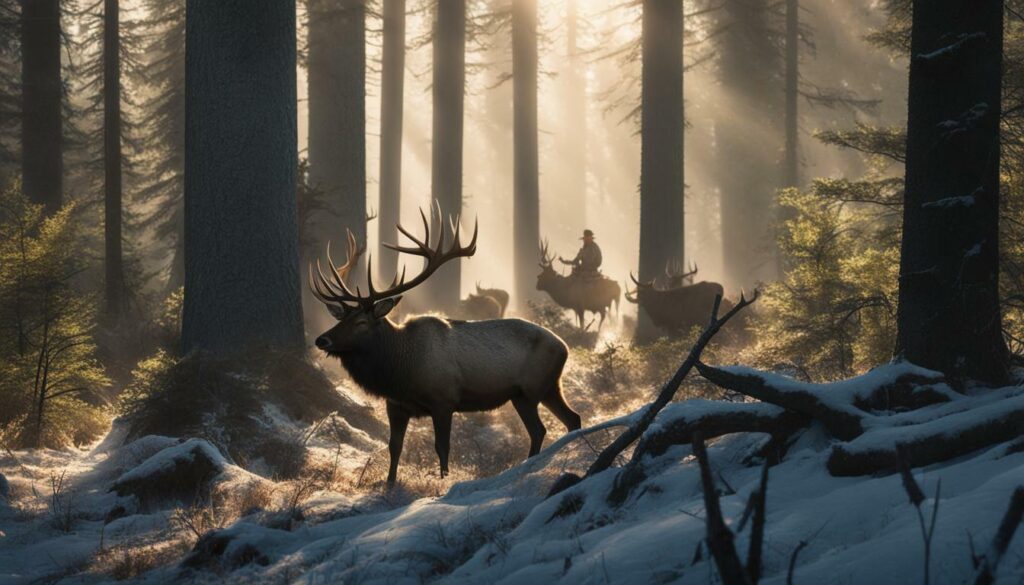 Before embarking on your hunting adventure, it's important to familiarize yourself with the rules and regulations set forth by the Florida Fish and Wildlife Conservation Commission. These regulations ensure the responsible and sustainable management of wildlife in the forest, ensuring future generations can enjoy the thrill of hunting in this natural paradise.
| Game Species | Hunting Season |
| --- | --- |
| White-tailed Deer | November – January |
| Eastern Wild Turkey | March – April |
| Quail | November – March |
The Apalachicola National Forest offers hunters a unique opportunity to connect with nature and experience the thrill of the hunt in a breathtaking setting. Whether you're a seasoned hunter or new to the sport, Carrabelle's hunting opportunities will leave you with unforgettable memories and a deep appreciation for the beauty of Florida's wilderness.
Enjoy Nature in Tate's Hell State Forest
Immerse yourself in nature's wonders by visiting Tate's Hell State Forest, where you can embark on scenic hikes or set up camp amongst the serene surroundings. Spanning over 200,000 acres, this pristine wilderness is a paradise for outdoor enthusiasts and nature lovers. With its diverse ecosystems, including swamps, wetlands, and pine forests, the forest offers a plethora of activities for everyone.
For those seeking adventure, the forest's numerous hiking trails provide opportunities to explore the beauty of the natural landscape. Trek along the Florida National Scenic Trail, which traverses through the heart of the forest, offering stunning views of ancient trees, wildflowers, and wildlife. You can also venture off the beaten path and embark on a self-guided exploration, discovering hidden gems along the way.
If camping is your idea of a perfect getaway, Tate's Hell State Forest has you covered. Set up your tent or RV at one of the designated campgrounds and enjoy the tranquility of the forest at night. Wake up to the sound of birds chirping and breathe in the fresh forest air as you plan your day of adventure.
As you navigate through the forest, you might encounter unique flora and fauna, including the elusive carnivorous pitcher plants and the endangered red-cockaded woodpecker. Keep your camera handy as you capture the beauty of this untouched wilderness. From nature walks to birdwatching, Tate's Hell State Forest offers endless opportunities to reconnect with the natural world.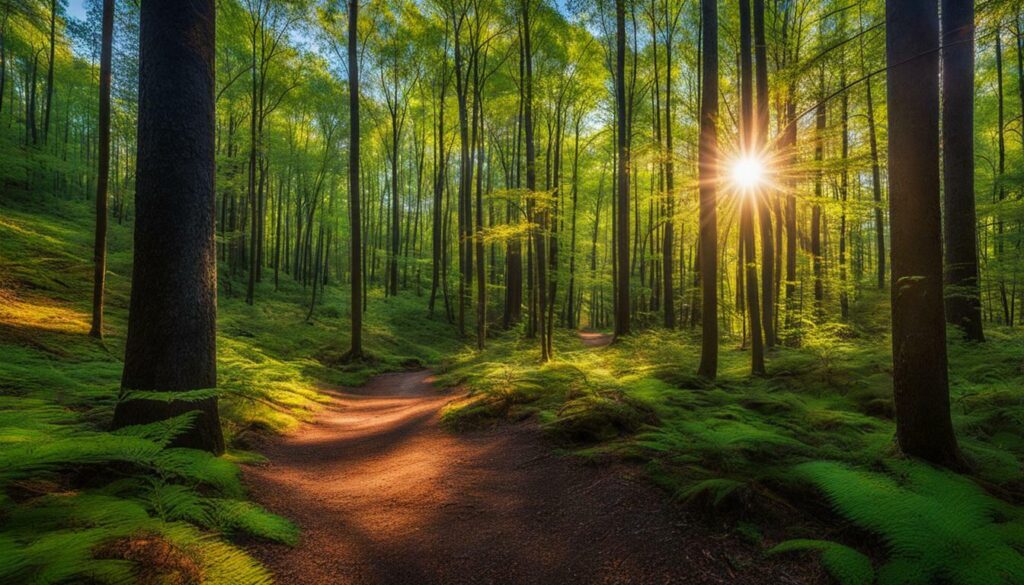 | Things to Do in Tate's Hell State Forest | How to Do It |
| --- | --- |
| Hiking | Choose from a variety of trails, ranging in difficulty and length, and immerse yourself in the forest's beauty. |
| Camping | Set up your campsite at one of the designated campgrounds and experience the serenity of the forest. |
| Nature Photography | Bring your camera and capture the stunning landscapes and unique wildlife that call Tate's Hell State Forest home. |
| Wildlife Spotting | Keep an eye out for rare and endangered species, such as the red-cockaded woodpecker. |
Explore the wonders of nature in Tate's Hell State Forest and create memories that will last a lifetime. Whether you choose to hike, camp, or simply immerse yourself in the beauty of the surroundings, this hidden gem in Carrabelle, Florida is a must-visit destination for nature enthusiasts. Discover the magic of this untouched wilderness and let it inspire your sense of adventure.
Conclusion
With its small-town charm and natural beauty, Carrabelle, Florida offers a diverse range of attractions and activities that cater to all interests, making it an unforgettable destination for travelers of all ages and preferences. Whether you're a history buff interested in exploring Carrabelle's maritime heritage and World War II role, an outdoor enthusiast seeking adventure in fishing, swimming, kayaking, hiking, or camping, or a family looking for a fun-filled day at George Sands Park or the unique Carrabelle Bottle House, this hidden gem in the Panhandle region has something for everyone.
For those who love the water, Carrabelle boasts scenic boat rides, thrilling opportunities for scuba diving and snorkeling, and the chance to explore the picturesque Carrabelle River and Gulf of Mexico. The breathtaking natural beauty of Tate's Hell State Forest offers endless possibilities for nature exploration, with hiking trails and camping spots that allow you to immerse yourself in the serenity of the outdoors.
Outdoor enthusiasts can also take advantage of the nearby Apalachicola National Forest, which provides ample hunting opportunities for those who enjoy the thrill of the chase. From its rich history to its abundance of outdoor activities, Carrabelle truly captures the essence of Old Florida.
So, whether you're seeking relaxation, adventure, or a combination of both, don't miss the chance to visit Carrabelle, Florida. Experience the small-town charm, soak in the natural beauty, and create unforgettable memories as you explore the top attractions and activities this hidden gem has to offer. Carrabelle is waiting to welcome you with open arms.