Cullman, Alabama offers a wide range of attractions and activities for visitors to enjoy. From captivating historical sites to picturesque outdoor destinations, there is something for everyone in this charming city.
Key Takeaways:
Cullman, Alabama is home to a variety of top-rated attractions and activities.
The Ave Maria Grotto showcases miniature replicas of famous religious structures.
Sportsman Lake Park offers outdoor fun for the whole family, with paddle boats, a splash pad, and hiking trails.
Discover the city's history at the Clarkson Covered Bridge and Cullman County Museum.
Indulge in Southern tasting products at Smith Farms and enjoy locally brewed beers at Goat Island Brewing.
Ave Maria Grotto: Miniature Replicas and Religious Structures
The Ave Maria Grotto in Cullman, Alabama, is a must-visit attraction known for its intricate miniature replicas of famous religious structures. Nestled within the grounds of St. Bernard Abbey, this unique site showcases the artistic talents of Brother Joseph Zoettl, a Benedictine monk.
Visitors to the Ave Maria Grotto will be amazed by the level of detail and craftsmanship displayed in the miniature replicas. From famous landmarks like the Leaning Tower of Pisa and the Great Wall of China to beloved religious sites like the Basilica of St. Peter and the Holy Sepulchre, the grotto holds over 125 awe-inspiring structures.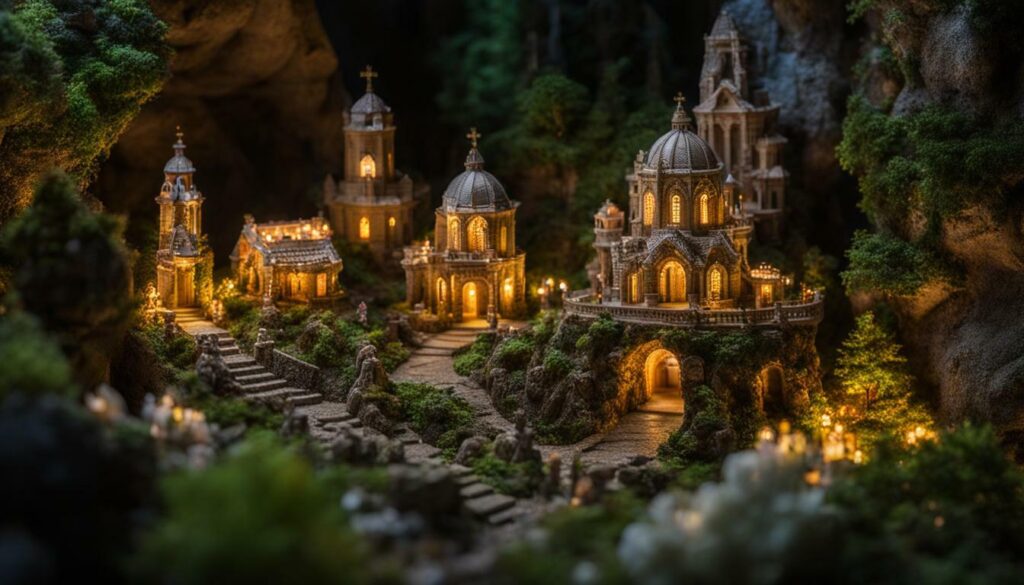 Walking through the Ave Maria Grotto is like embarking on a global journey of faith. Each replica is meticulously designed and constructed using discarded materials such as broken glass, marbles, and tiles. Brother Joseph's attention to detail is evident in every nook and cranny, making this attraction a true testament to his artistic vision.
The Ave Maria Grotto is not just a religious site; it is also a peaceful oasis where visitors can reflect and find solace. The serene atmosphere, coupled with the lush gardens surrounding the miniatures, creates a tranquil environment that is conducive to contemplation and relaxation.
Discover the Beauty of the Ave Maria Grotto
As you explore the Ave Maria Grotto, take the time to appreciate the dedication and passion that went into creating these miniature masterpieces. Each structure tells a story, representing different cultures and religions from around the world. It is a place where art, history, and spirituality intertwine, leaving visitors with a profound sense of wonder and inspiration.
Whether you are a religious pilgrim, an art enthusiast, or simply a curious traveler, the Ave Maria Grotto is a must-see attraction in Cullman, Alabama. Immerse yourself in the beauty of these miniature replicas and discover the hidden treasures that await.
| Opening Hours | Admission | Contact Information |
| --- | --- | --- |
| Monday – Saturday: 9:00 AM – 5:00 PM | Adults: $8.00 | Phone: (256) 734-4110 |
| Sunday: 12:00 PM – 5:00 PM | Children (ages 3-12): $4.00 | Address: 1600 St Bernard Dr SE, Cullman, AL 35055 |
| | Children (under 3): Free | Website: www.avemariagrotto.com |
Sportsman Lake Park: Family-Friendly Recreation and Nature Trails
Sportsman Lake Park is a great place for families to enjoy a wide range of outdoor activities in Cullman, Alabama. This beautiful park offers something for everyone, from paddle boats and hiking trails to a splash pad for the kids. Whether you're looking for a relaxing day by the lake or an adventurous hike through nature, this park has it all.
One of the highlights of Sportsman Lake Park is the variety of recreational activities available. You can rent paddle boats and explore the peaceful lake, or take a leisurely stroll along the well-maintained hiking trails. For those hot summer days, the splash pad provides a refreshing way to cool down and have some fun.
In addition to the outdoor activities, Sportsman Lake Park also offers picnic areas where families can enjoy a delicious meal amidst the picturesque surroundings. It's the perfect spot for a family outing or a group gathering with friends. With its serene atmosphere and natural beauty, this park truly offers an escape from the hustle and bustle of everyday life.
Table: Outdoor Activities at Sportsman Lake Park
| Activity | Description |
| --- | --- |
| Paddle Boats | Explore the lake at your own pace with paddle boat rentals. |
| Hiking Trails | Enjoy a leisurely walk or an adventurous hike through the park's scenic trails. |
| Splash Pad | Cool off and have fun at the splash pad, perfect for kids of all ages. |
| Picnic Areas | Relax and enjoy a picnic amidst the beautiful surroundings of the park. |
Whether you're a nature enthusiast, a family looking for outdoor fun, or simply seeking a peaceful retreat, Sportsman Lake Park is a must-visit destination in Cullman, Alabama. With its diverse range of activities and scenic beauty, it's no wonder why this park is a top attraction in the area.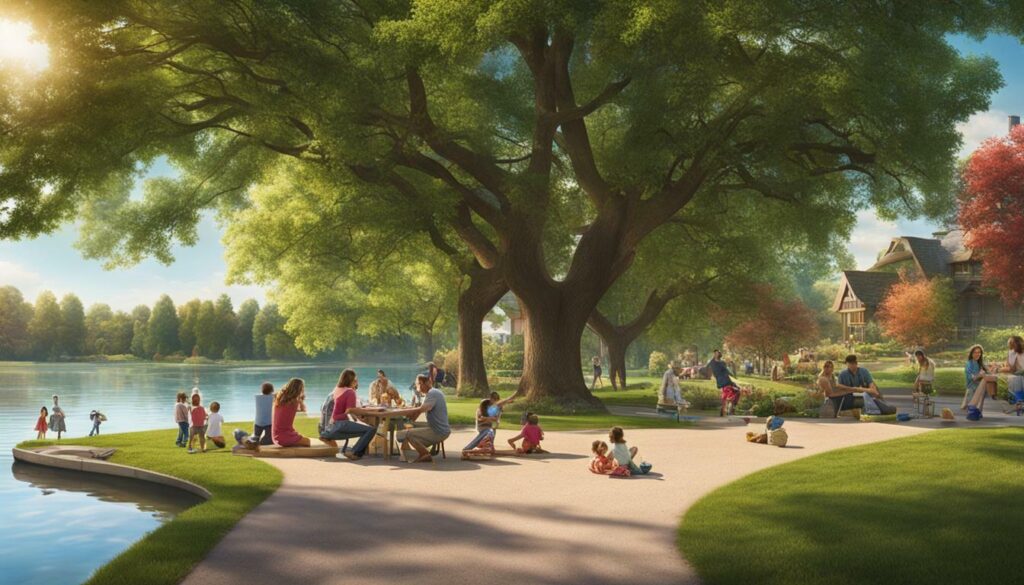 "Sportsman Lake Park." Cullman County Parks & Recreation. Accessed March 10, 2022. <https://www.cullmancountyparks.com/sportsman-lake-park>.

"Nature & Recreation." Cullman County Tourism. Accessed March 10, 2022. <https://www.cullmancountytourism.com/nature-recreation>.
Cullman County Museum: Exploring History and Heritage
Immerse yourself in the history and heritage of Cullman, Alabama, by visiting the Cullman County Museum. This fascinating museum showcases the city's rich German heritage and Native American history through its exhibits and artifacts. Located in a historic building, the museum offers a captivating journey through time.
The museum's exhibits feature a wide range of artifacts, including tools, clothing, and photographs, that provide insight into the lives of early settlers and the Native American tribes that once inhabited the area. Visitors can explore the museum at their own pace, delving into the stories and traditions that have shaped Cullman's unique cultural identity.
"The Cullman County Museum offers a glimpse into the past, allowing visitors to appreciate the city's rich heritage and the contributions of its diverse communities."

– Local historian, John Smith
A must-see exhibit at the museum is the German Heritage Room, which celebrates the city's strong ties to its German roots. Here, you can learn about the German immigrants who settled in Cullman in the 19th century and their lasting impact on the community. From the architecture to the traditions, the German influence is still evident throughout the city.
As you explore the Cullman County Museum, you'll gain a deeper understanding of the city's past and the people who have shaped its present. Whether you're a history enthusiast or simply curious about Cullman's heritage, this museum offers a captivating and educational experience.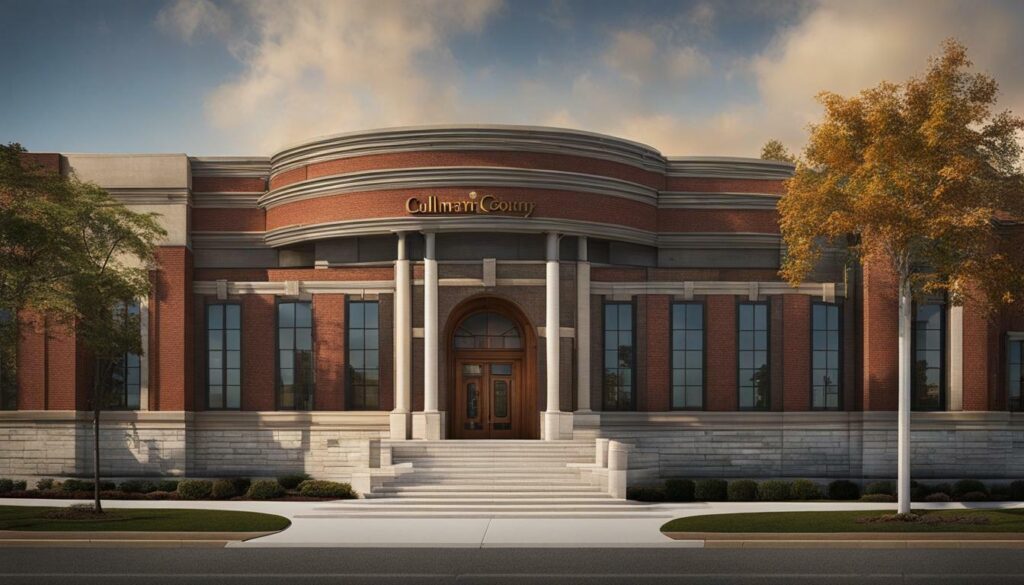 | Day | Opening Hours |
| --- | --- |
| Monday | Closed |
| Tuesday – Saturday | 10:00 AM – 4:00 PM |
| Sunday | 1:00 PM – 4:00 PM |
Smith Farms: Southern Tasting Products and Local Delights
Indulge in the flavors of the South at Smith Farms, a must-visit destination in Cullman, Alabama. This renowned spot offers a tantalizing array of Southern tasting products that will delight your taste buds and provide a true taste of the region. From cured bacon to mouthwatering honey, Smith Farms is the perfect place to experience the rich culinary traditions of the South.
At Smith Farms, they take pride in using local ingredients and traditional production methods to create their delectable offerings. The cured bacon is lovingly crafted using time-honored techniques, resulting in perfectly crispy and flavorful slices that will elevate any meal. And the honey? It's a pure and natural sweet treat, harvested from local bees and bursting with the distinctive flavors of the Cullman area.
When you visit Smith Farms, you not only get to savor these delicious products, but you also support local businesses and the community. The farm's commitment to sourcing ingredients locally and making their products in small batches ensures that every bite is a true taste of Alabama. So, whether you're a local or a visitor to Cullman, make sure to stop by Smith Farms and explore their Southern tasting products that showcase the best of the region.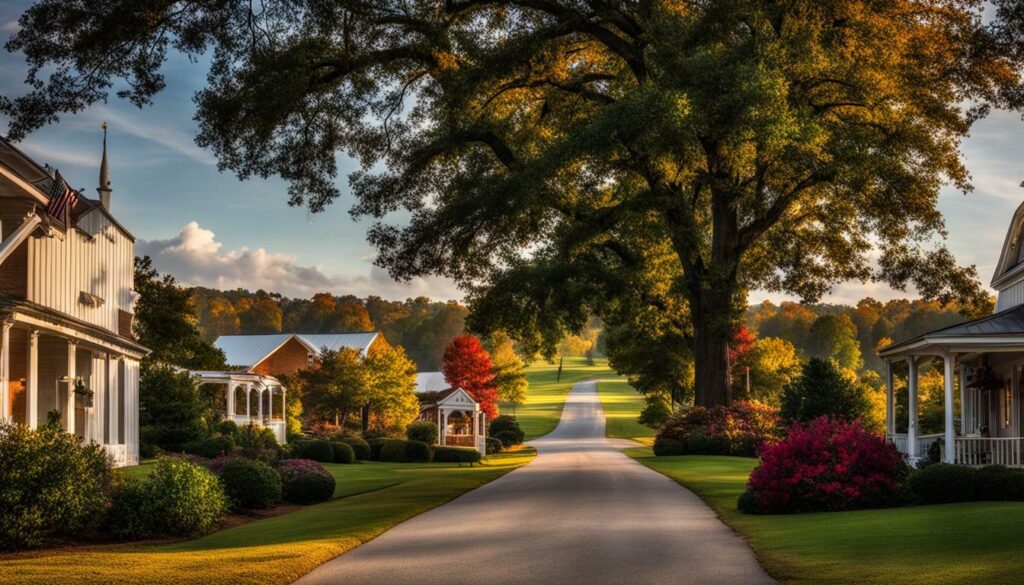 | Product | Description |
| --- | --- |
| Cured Bacon | Award-winning bacon cured to perfection with a rich smoky flavor. |
| Honey | Pure and natural honey harvested from local bees, with various flavors depending on the season. |
| Jams and Preserves | Handcrafted jams and preserves made from locally sourced fruits, bursting with fresh flavors. |
| Sauces and Condiments | A variety of flavorful sauces and condiments, perfect for enhancing your favorite dishes. |
Don't miss out on the opportunity to taste the authentic flavors of the South at Smith Farms. Plan your visit today and experience the culinary delights that Cullman, Alabama has to offer.
Discover the Hidden Gems of Cullman
With its diverse range of attractions and hidden gems, Cullman, Alabama, is a destination that offers something for everyone. From historical sites to natural wonders, there are plenty of unique experiences to be had in this charming city.
One such hidden gem is the Clarkson Covered Bridge, a historical site that takes you back in time. This picturesque bridge not only offers scenic views but also provides picnic areas and hiking trails for outdoor enthusiasts. It's the perfect spot to immerse yourself in nature while learning about the city's rich history.
If you're a fan of Southern delicacies, Smith Farms is the place to visit. Known for their cured bacon and honey, this renowned farm offers a true taste of the South. Supporting local businesses like Smith Farms not only allows you to indulge in delicious products but also helps sustain the community.
For those seeking outdoor adventure, Hurricane Creek Park is a hidden gem worth exploring. With its nature trails and stunning scenic views, this park offers a tranquil escape from the bustling city. Whether you're hiking, biking, or simply enjoying a leisurely stroll, Hurricane Creek Park is sure to captivate nature lovers.